Discussion Starter
·
#1
·
To start have 10mm and 12mm sockets screwdriver and about 30min of your time…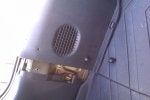 Start in the rear its easiest.. untighten the top two hooks for the mesh net (not the bottom ones as they are not holding the plastic into place) then pull out from the sides and then up to get it out.
These are pics of the left side and it's the same on both sides… Remove the screw holding the left and right panel in place the panel you just removed was covering up.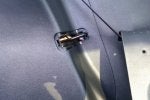 The pic shows the plastic surround the covers where the back seats latch into. All you do is pull it towards you as shown.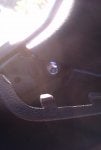 Here and (lift up the spare tire cover and remove the two screws is holding down the SUB panel) start popping the panel out and you will see the bolts shown holding the top panel into place. HENCE if you are not doing my ADD TWEETER DIY then please disregard taking top panel out and its bolts.