Discussion Starter
·
#1
·
I have had my V for a few weeks now and ever since I drove it off the lot I have been contemplating what kind of box I was going to build; I wanted to maintain as much trunk space as possible. i was going to utilize the "spare tire" well, but decided to build one that goes against the passenger side of the trunk. It will house a JL 12w3v3.
I removed the trim panel to ensure that my glass layer flat and to make sure I didn't get any resin on or inside my car.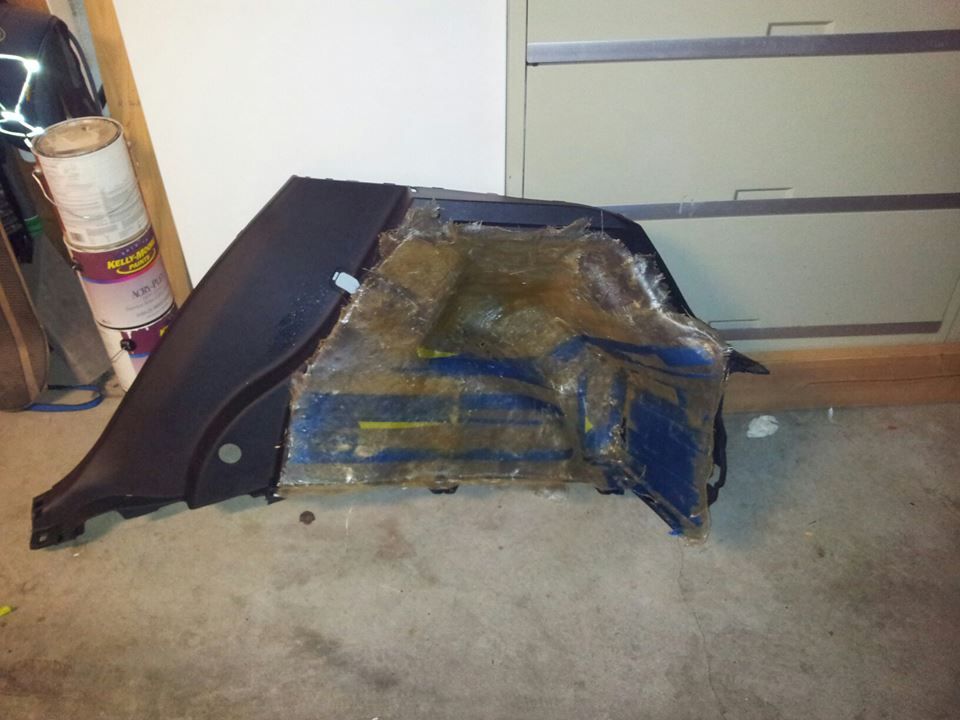 The mold removed from the panel. There are a few holes and thin areas, but now i am able to work with it a little easier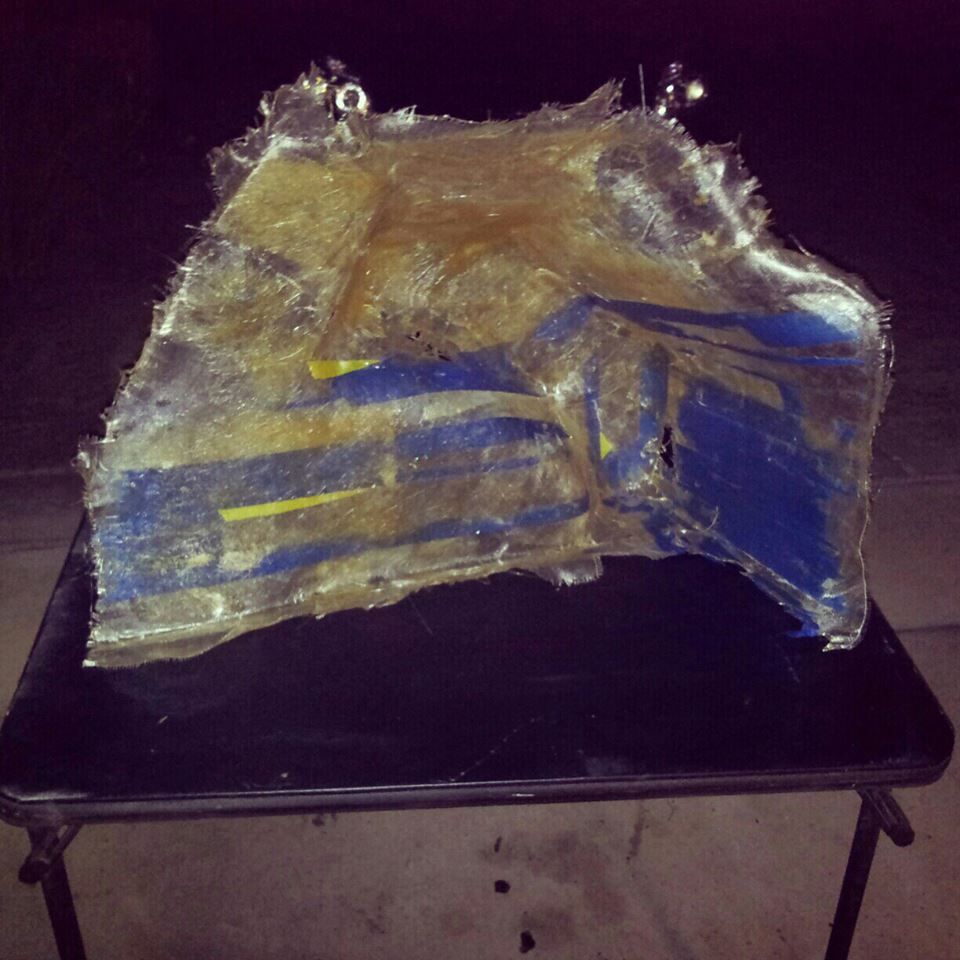 I trimmed the excess and made a notch for the trunk light. From their I glassed a piece of MDF onto the base and secured my MDF speaker ring, making sure the depth correct.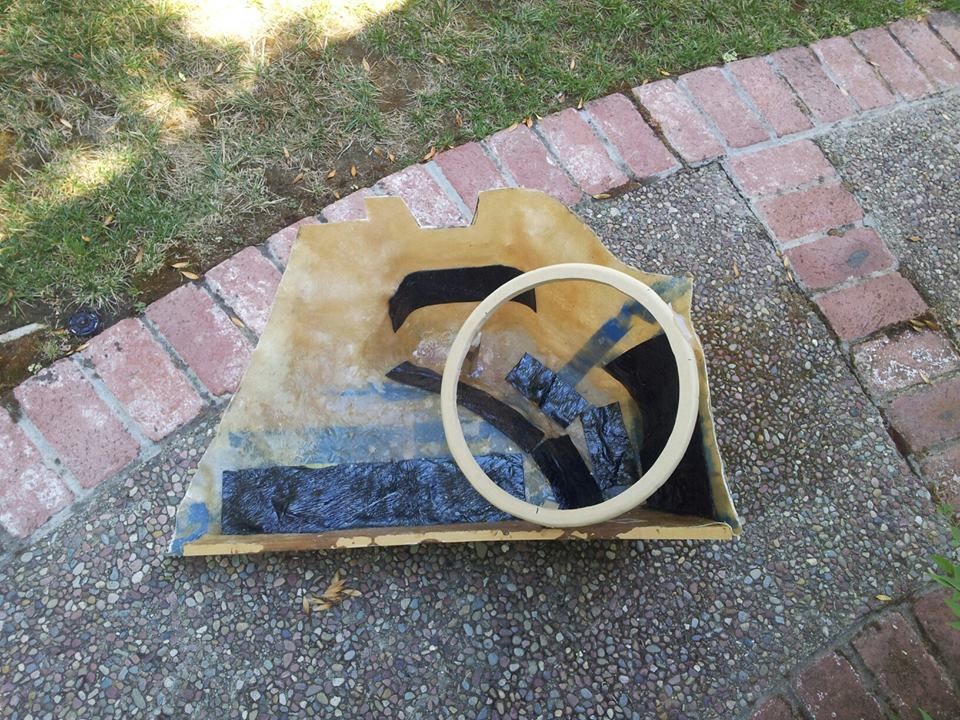 Then I wrapped speaker grill cloth and secured it with CA glue. I found that although soaked fleece is stronger, grill cloth is able to make a better seal to the fiberglass mold and MDF (i don't want air leaks!)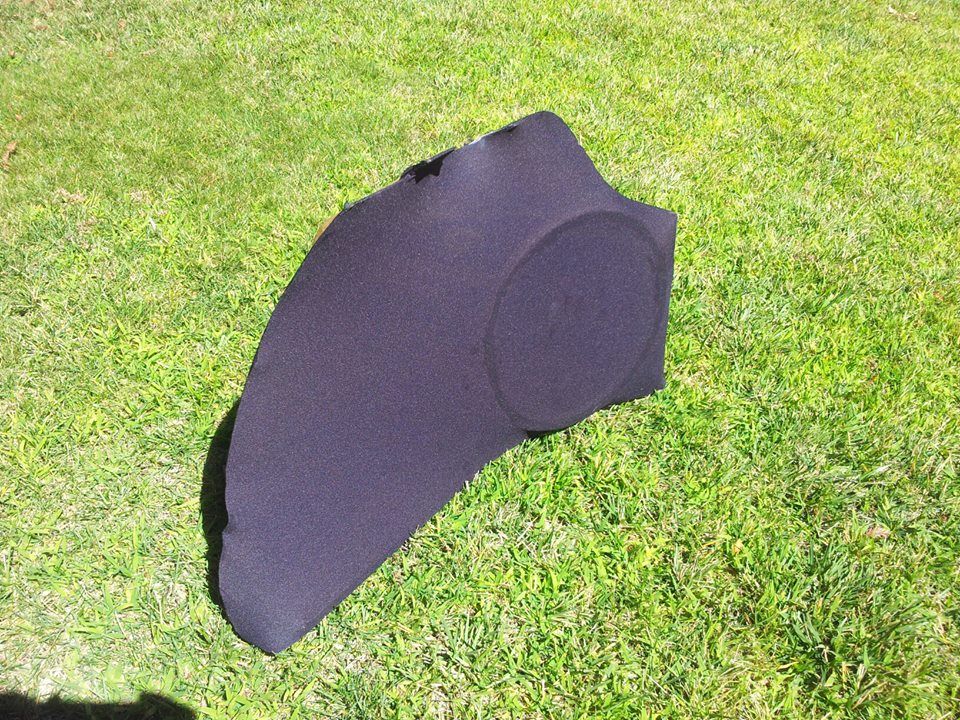 From there, i coated the grill cloth in a layer of resin to make it firm, then i began to lay down the glass. the Inside has 5 layers of 2oz fiberglass mat and the outside has 7 layers of 2oz fiberglass matt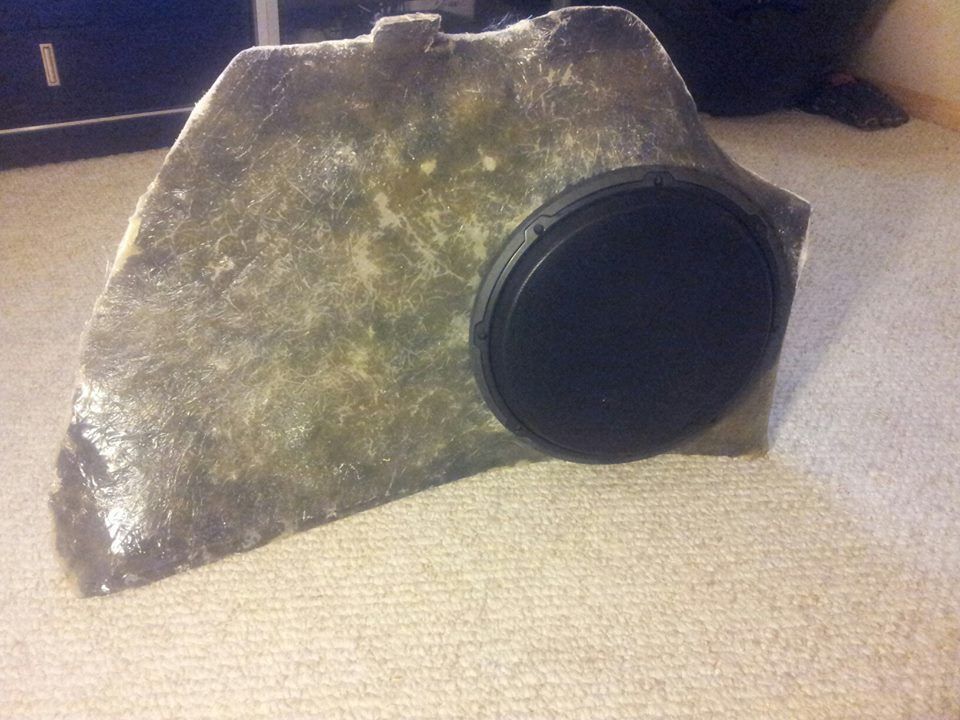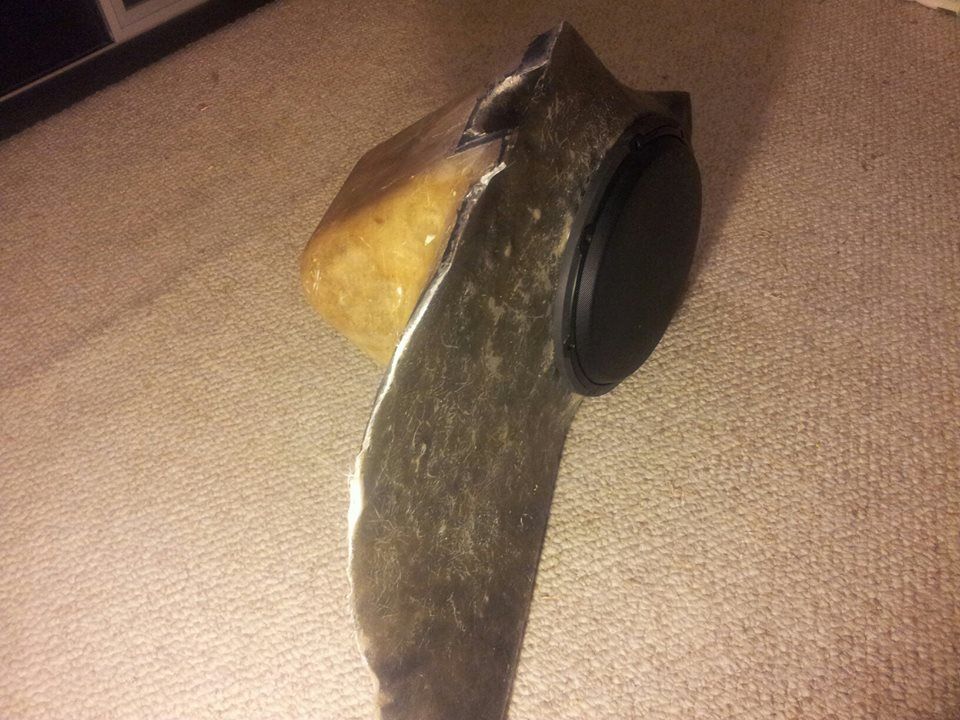 Lastly, I wrapped the box in black carnet and packed it with polyfill. To secure the box to the trunk, i removed the tie down hooks and mounted the box to the factory holes.
without the sub-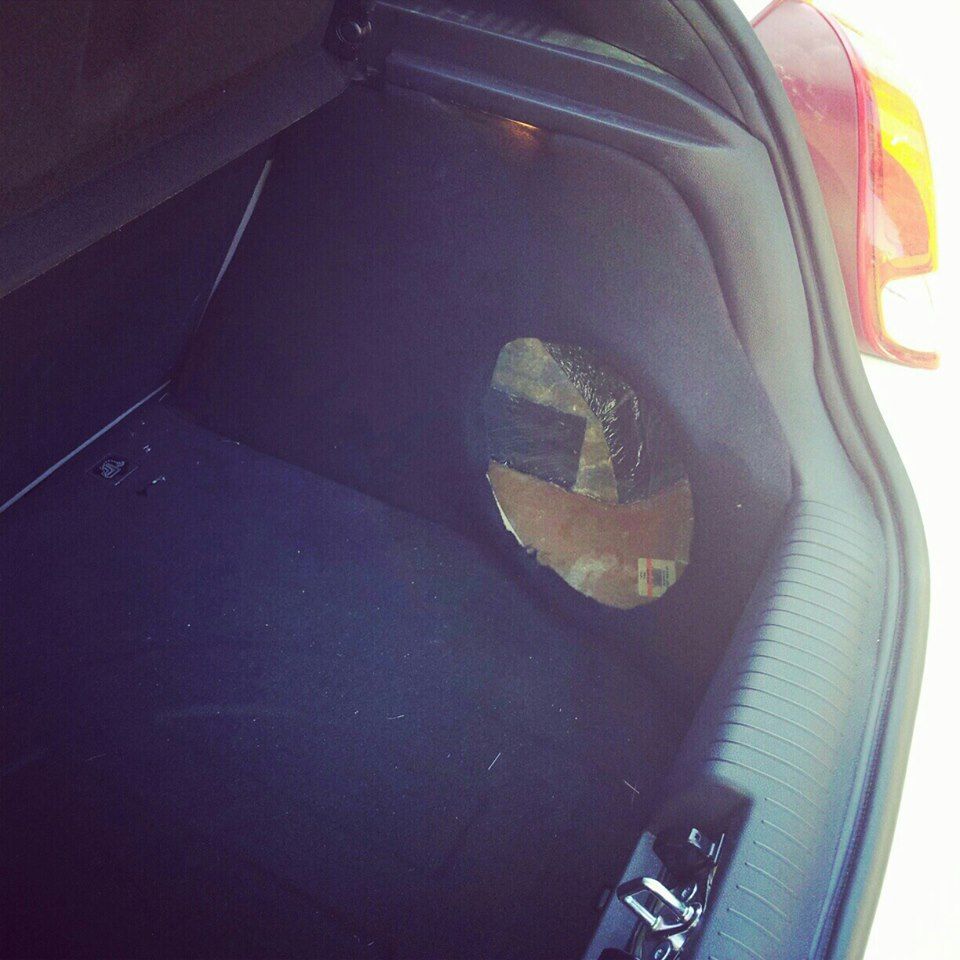 with the sub-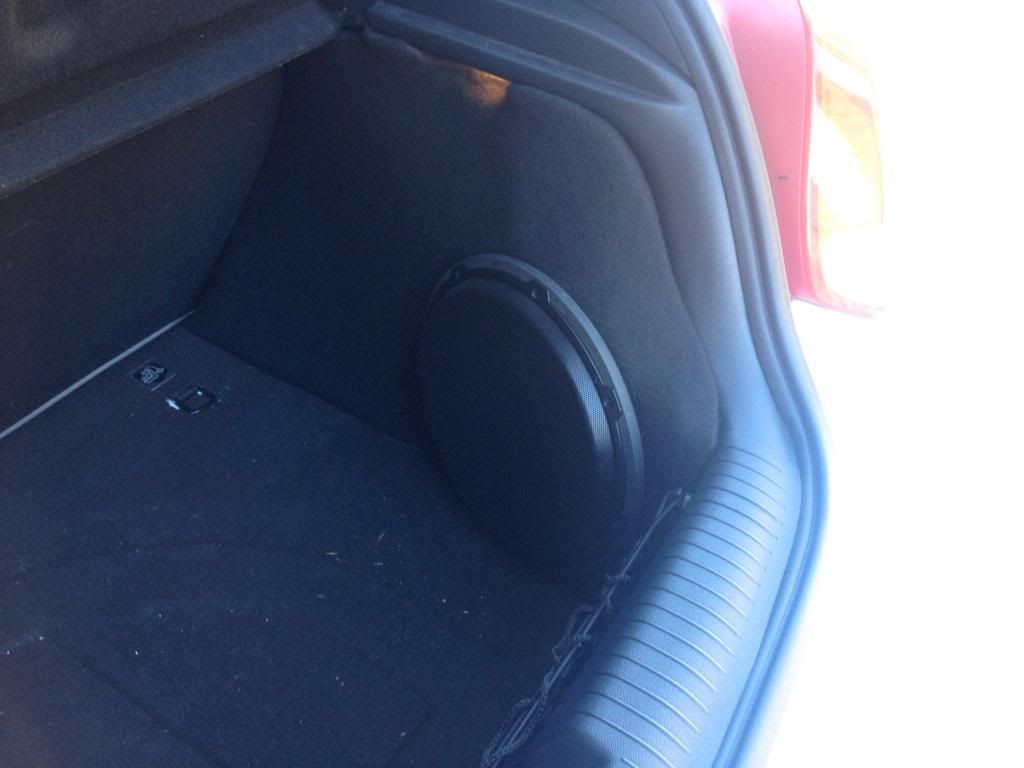 Oh and the black stuff that is inside the box, it is sound deadener.
If you have any questions, feel free to ask away