I had a customer order some hood vents, but he wanted to take a stab at making his own fog light vents. I have always given advice whenever anybody has asked on attempting this on their own, most of the time over the phone. This customer happens to live in Australia so I had to take some pictures and video. I figured I might as well share it with everyone that might want to try this themselves.
I start with this set to 25mm.
This gives me two nice lines along the top and bottom.
I then use a spiral cutter in the Dremel.
I punch two holes around the top mounting area for reference. (Be careful, I hear you can cut that off).
I then lay a template I made in the valley of the trim and finish marking my cut lines.
Now I am ready to cut. I start at one of the holes I previously punched and go around until I get to the other hole.
Once that is done I switch to a cut-off wheel to get the area above the mount screw receptacle (Be careful).
Next I rough sand to the cut lines.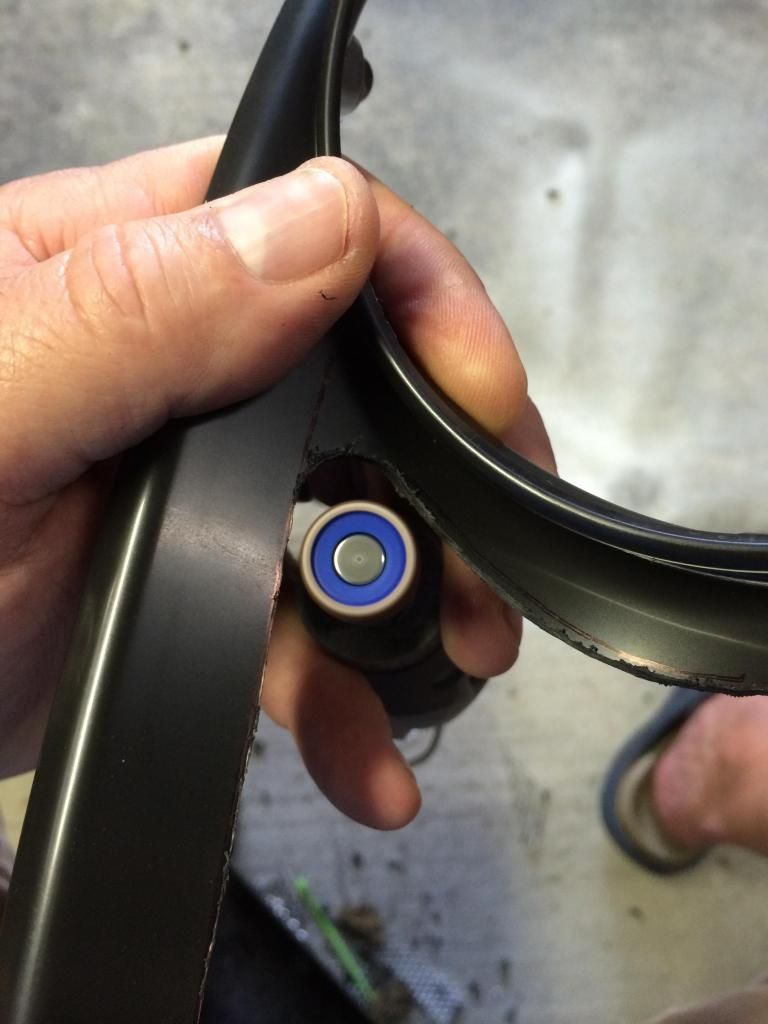 Then finish the edge with a file and sand paper. I use 220 and 400 grit,then finish with grey Scotch-Brite pad.
Now you can cut and fit whatever mesh you want to use. I hold it in place with nylon ty-wraps. The ty-wraps will leave a mark so I cut some strips from a manila file folder to place under the straps. Once that is done you are ready to glue it in place. This video shows how I do this. I use Automotive Goop as it seems to give the best working time and holds up over time.
Once it sits for 12 hours you can scuff up the trim, wipe it down with prep sol and isopropyl alcohol and prime and paint.