looks like the spike is 20lbs. I haven't got much time to fool around with it yet but it seems like it is VERY responsive. The possibilities of viewing sensors is endless!!! I need to figure out the logging better and how to export the logs for the sensors instead of just the trip (if possible)
I will run a graphing log today and see what the boost settles down at. I tried to share a screenshot last night but it didnt' work for some reason.
My goal here is to just bring more information to light about the car so people aren't mis-informed and may get an idea of what could be changed to increase power and economy. More
Data from this morning..

Engine RPM @ idle= ~630-650
Engine AFR @ idle= really close to stoich ~14.5-14.8
Engine Vacuum @ idle (no A/C)= 16-18in/hg
Boost @ WOT in gears 1,2,3 (spike)= 19.7-20.2lbs
AFR @ WOT, full boost= a very rich ~10.2:1 was the richest that was logged
O, and check this out!! worked perfectly.
Here was the stock fusebox cover: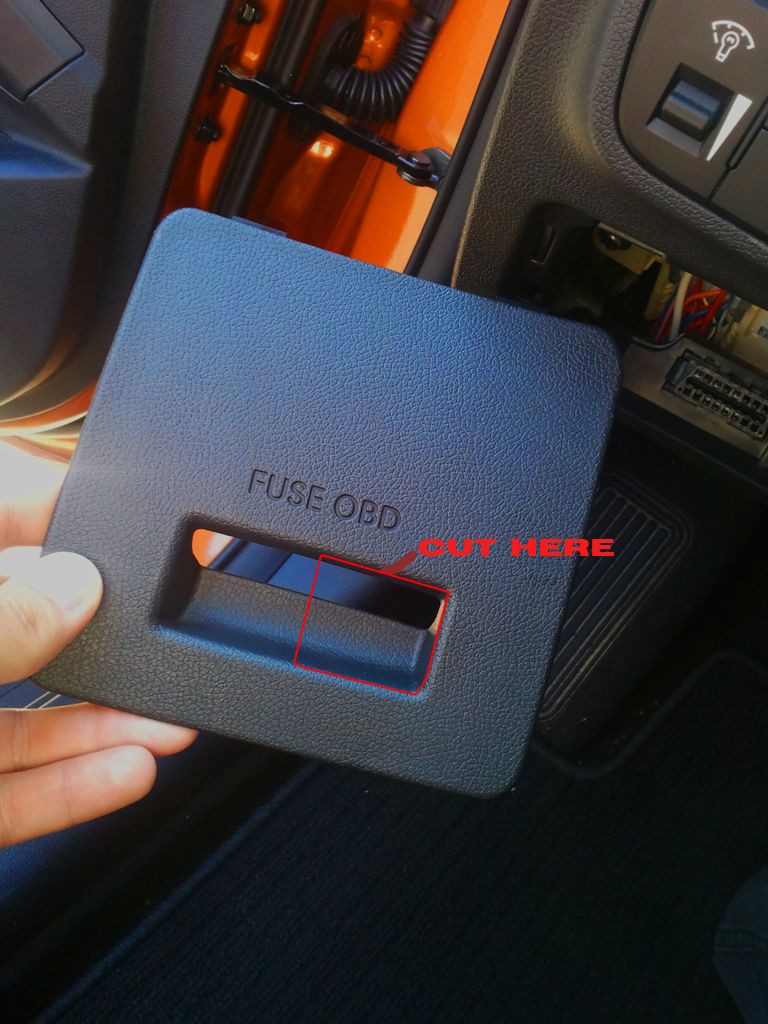 See how it has that little 'inset' molded plastic. It was in the way of enabling the cover to go back on with the ELM 327 OBDII installed... 5 minutes later...
From the front, you can't even tell anything was cut or modded!! No one would know unless they removed it that anything was cut.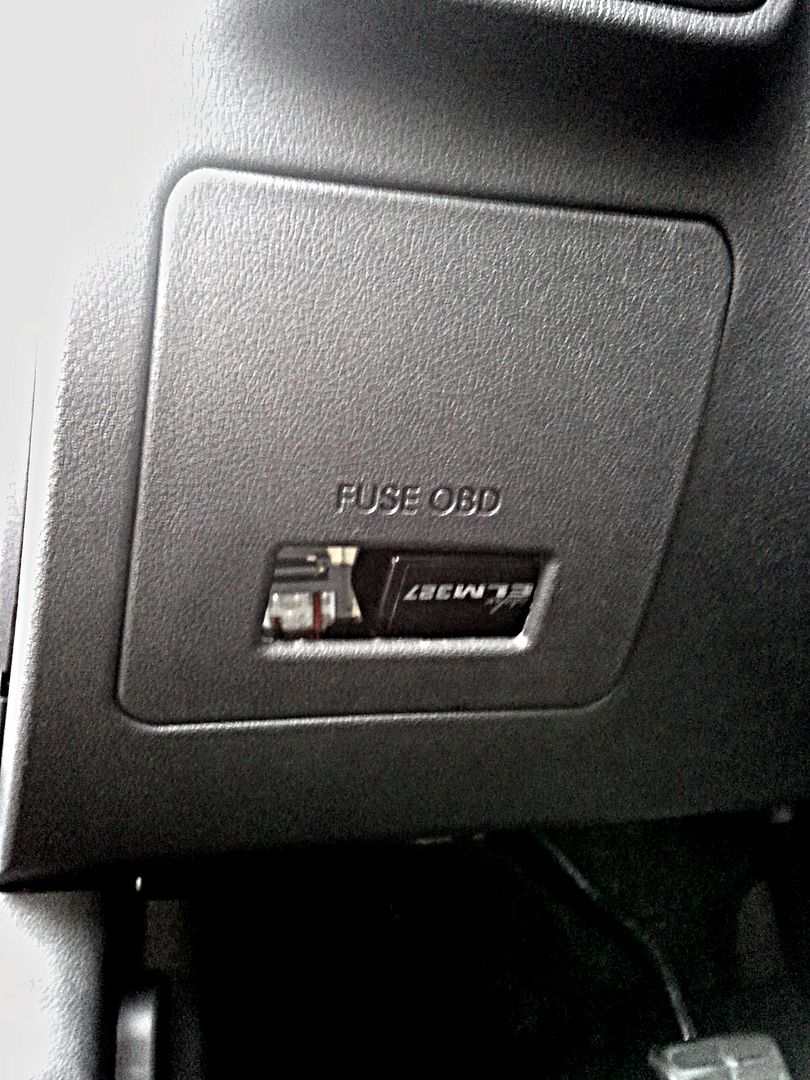 voila!
30$ later, 5 minutes of mod time and I now have a good data logging system setup and no one would know.
The Torque app is pretty slick.
You can monitor your 'trips' and it logs where you have been and what speed you were at, at any given time in the trip.
You can run a OBDII scan to see any fault codes.
You can check the entire system and it will give you the value of EVERY scan-able sensor and their high-low limits. When warming up, a couple of them were out of range (obviously)
You can setup custom screens with any sensors that you want from HP (need weight input among other things) torque, 0-60 time, 60-0 braking time, lateral accel, throttle position, engine load, fuel trim, AFR, boost pressure, etc.
I honestly can't believe I went so long without this setup in a vehicle.