Discussion Starter
·
#1
·
Ok, so yesterday I did some more logging, specifically 3rd and 4th gear boost runs as well as setting up a gauge layout on the application.
First things first, if we could control the boost pressure and fuelling this car would be insane.. in a relative sense of course. The boost spikes at 20lbs but over the course of a few seconds drops about 5lbs, if not more. Spools up like a banshee though.. see for yourself.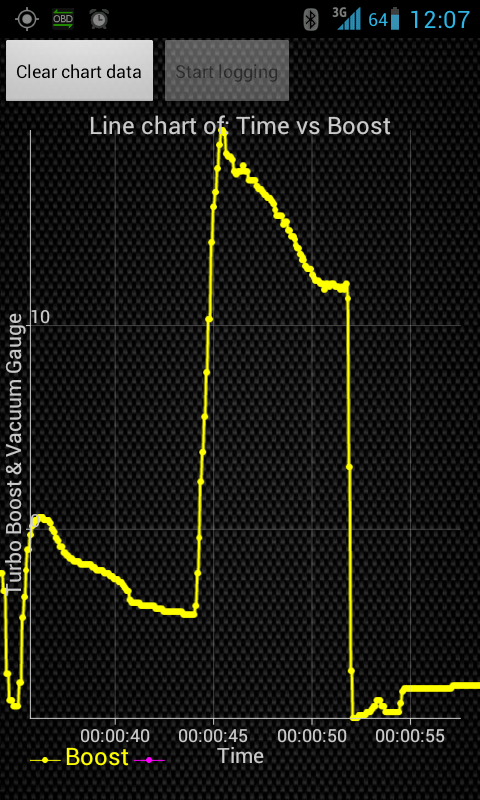 First was a third gear pull, second was a fourth gear pull.
The car also seems to be very rich in the wot, full boost range. The stock sensor is a narrowband but Iassume it is close.to 10:1 like it shows. I will have to replace the o2 with a wideband at some point to get more accurate results.
If we could control the boost control solenoid and still have it spike to 20 and only drop to 18lbs the car would pull quite a bit harder. Seems like there is enough fuel as it is to where fuelling would not have to be adjusted much or at all, specially with meth injection.
Here is a screenshot of the torque layout I setup with gauges. Don't mind the hp or 0-60 for now. Not accurate at all..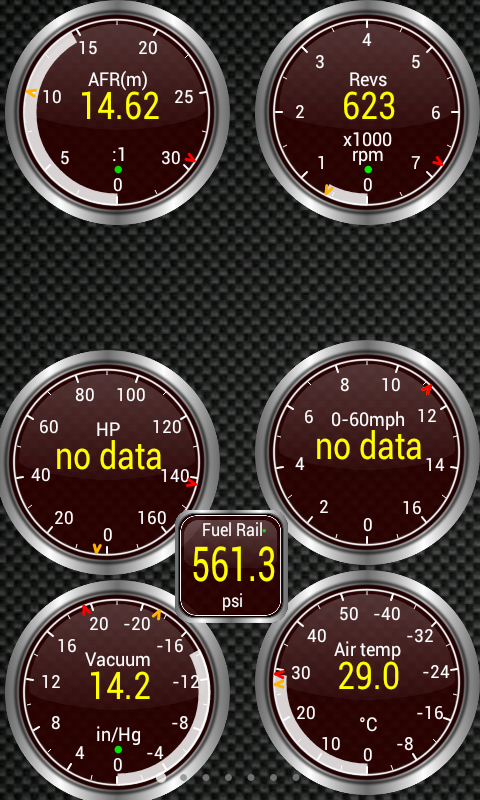 You can see the high and lows of the readout designated by the little arrows.
Here is my dash setup with a 15$ walmart suction mount
Works great and can get a ton of info.. much cheaper than a bunch of gauges and no need to get a pillar pod that looks ugly.