I just wanted to post a background on these units and how they are being made so if people are interested in them, they can purchase one for their car.

When we got our VTurbo, it was so new that pretty much nothing was available and I knew that I wanted to make a SRI for the car or even a CAI.

Originally, I had made a SRI (Short Ram Intake) just for some ummph in the noise department but when I saw the power results of Injen's CAI vs. the SRI, I decided to make an extension for a full CAI.

I haven't been do the dyno yet and won't have a stock baseline to compare it to but I think you can sorta feel the difference between the stock snorkel intake and the SRI. I haven't had the CAI long enough to comment.
I would like to think that this intake will perform very close to the Injen system as far as performance goes. There is not much of a design difference between the two.
Design:
The piping is aluminum and has a 2mm thick wall which means it is very strong. I chose this piping carefully when I was building turbo systems because it wouldn't crush when tightening couplers like some cheaper piping.

The couplers are 3-4 ply silicone which means they are everything and more than you would need for an intake system. They hold up well to heat and clean very easily (unlike some rubber couplers)

The hose clamps are Stainless Steel T-bolt style. This means a few things. They have more clamping pressure than worm groove clamps, because they are wider. They also will not tear into your couplers like worm groove clamps can. They also look much nicer.
Build:
I am cutting all the piping by hand and cleaning up the edges to ensure there are no burrs that could possibly be sucked into the system. For buyers, you will not need to do anything but remove the stock system and have a couple tools for the install.

The cutting method I am using is a pipe cutter from harbor freight. This method will introduce a little scuff on the pipe where the rollers touch it. Not to worry though, as the couplers cover the scuff! The rest will look just like the piping in the pictures.
IMPORTANT:
This system does NOT recirculate the bypass valve to the intake, so you will need to leave it disconnected or remove the hose. This will not cause ANY issues with how the car functions or pose any problems. The only difference is that your BPV will now vent to the atmosphere and be a bit louder. It will function as a BOV.

Also, this system does not route the valve breather back into the system as that would introduce blowby/oily substance into the system. You can run a breather filter on your valve cover, vent it to the atmosphere or run a catch can. A catch can will be the most environmentally friendly option. I have mine dumping to the atmosphere right now.

If you really want to route the breather back to the system, I can install a fitting on the CAI/SRI for 10$. The reason I don't include this fitting is to keep the cost down and prevent the chance of blow by gumming up the intake side of the head
Here is the SRI setup: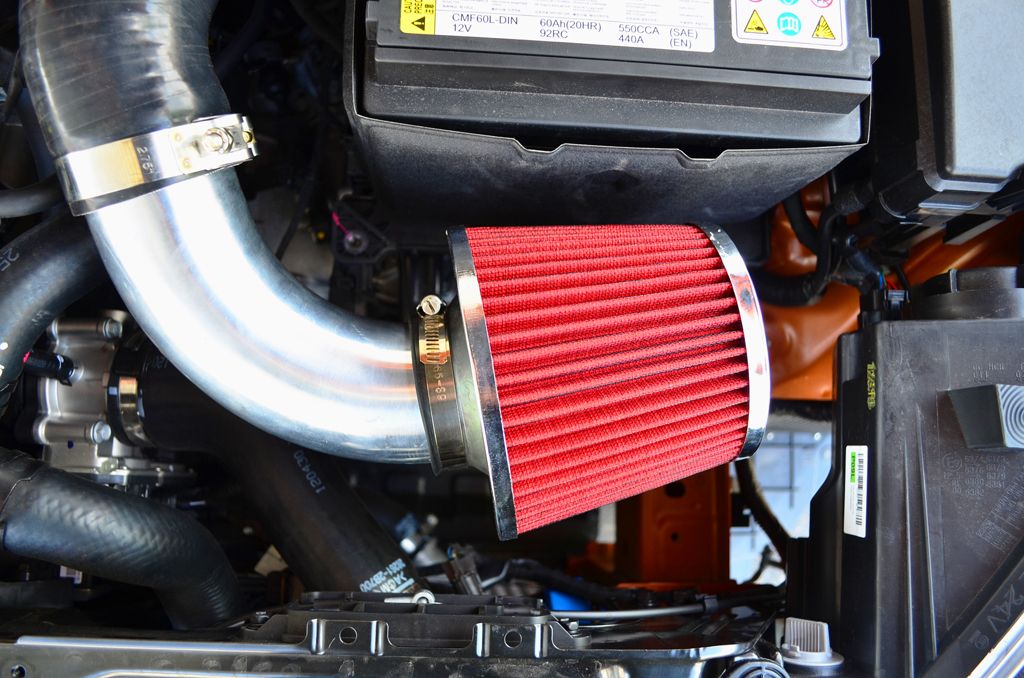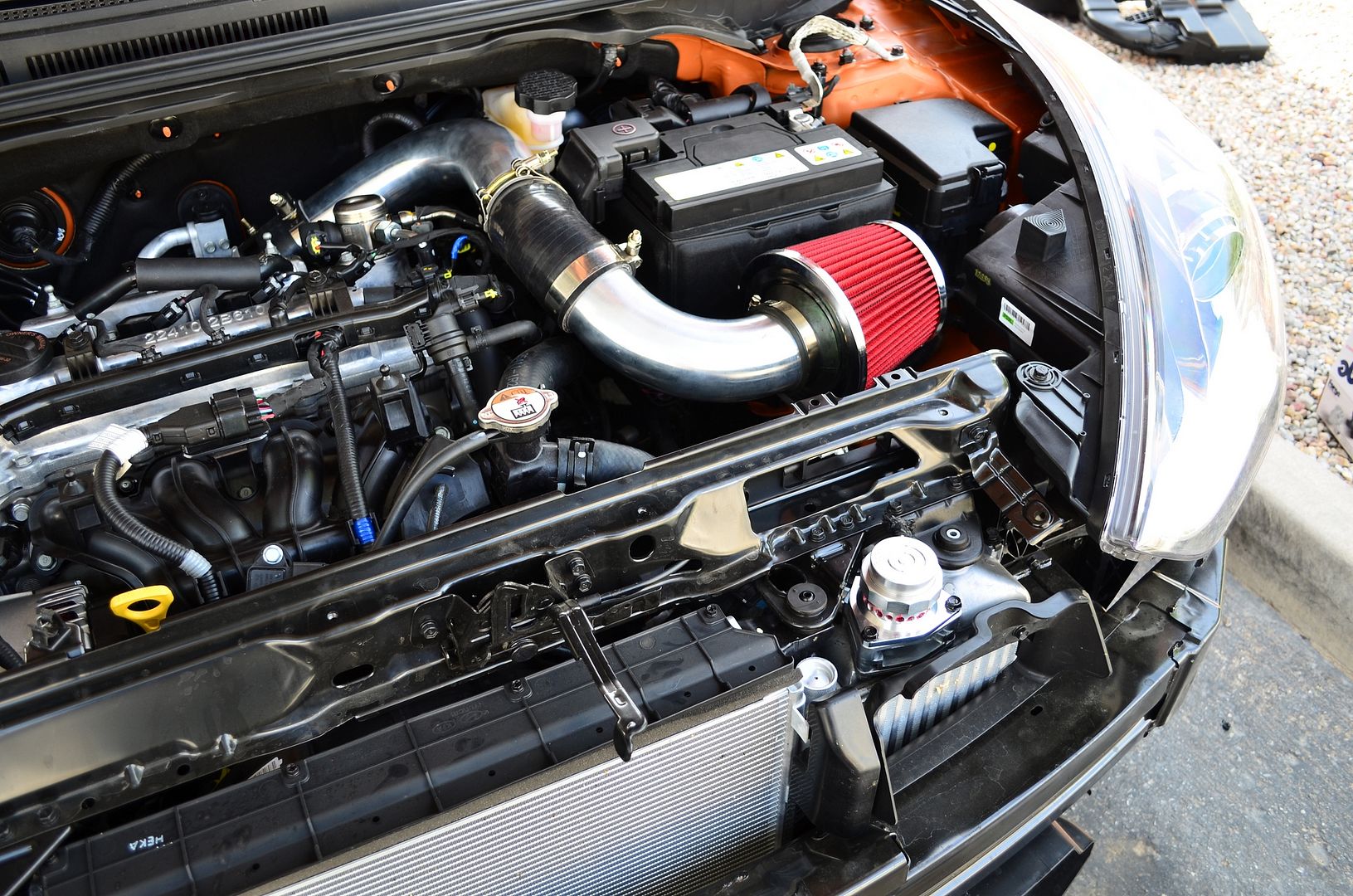 Here is the CAI setup: ( I will get better pictures of the CAI setup soon, these were taken at night)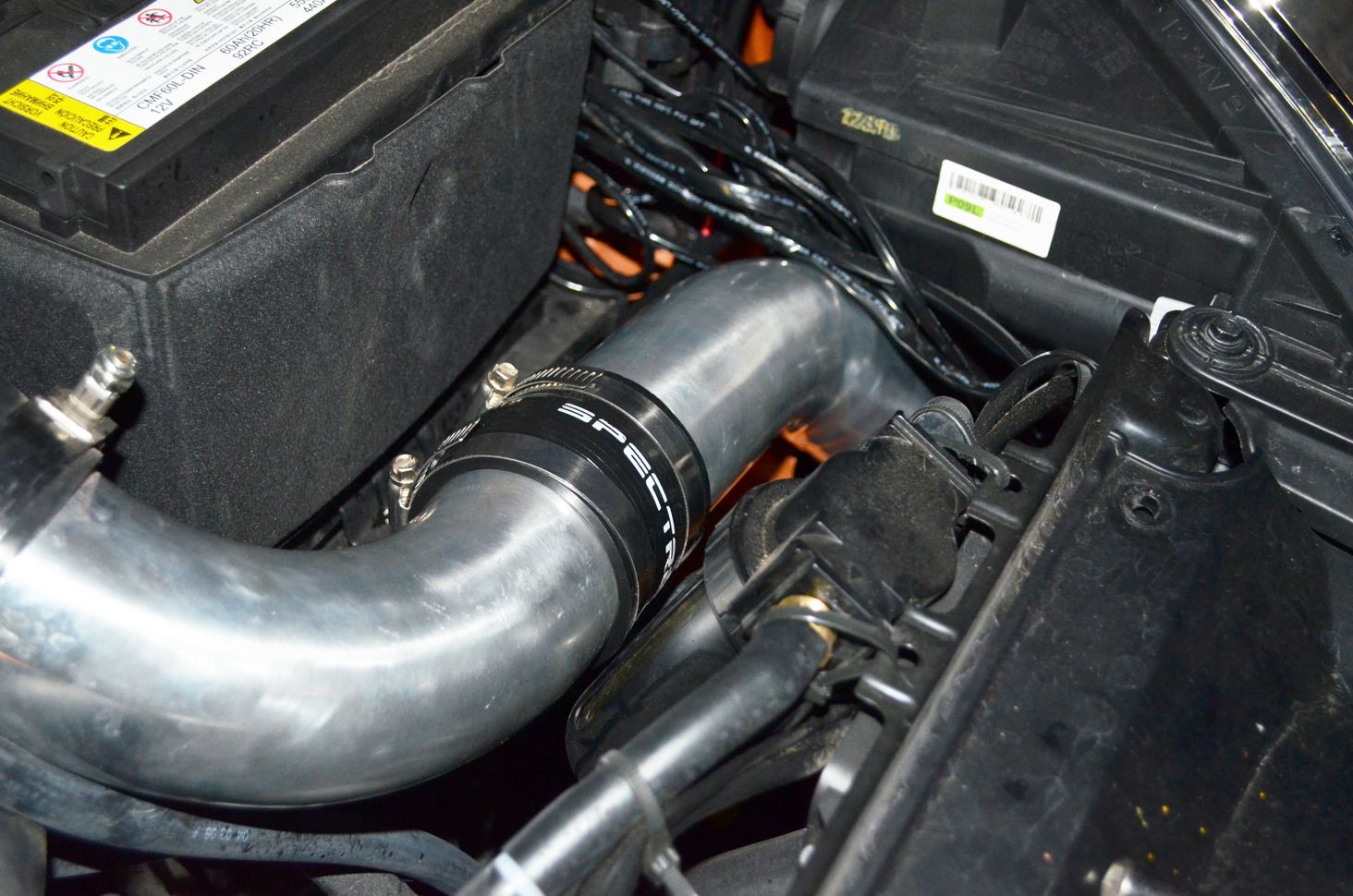 I am pretty positive this will be the best bang for the buck on a CAI or SRI system for this car.
The biggest difference in the CAI I have observed is it is a bit quieter than the SRI because the tubing is longer and it is located in the fender well. The Injen dyno's show a significant improvement going from the SRI to the CAI thought (5 peak hp). Since the design of this system is VERY close to that of the Injen, I would assume similar gains.
What is included:
CAI: 2-2.75" 90 degree aluminum pipes, 1-2.75" 45 degree aluminum pipe bend, 2-2.75" straight couplers (blue or black), 1-2.75" 45 degree coupler (blue or black), 7-2.75" SS T-bolt clamps, 1-2.75" high-flow cone filter.
SRI: 2-2.75" 90 degree aluminum pipes, 1-2.75" straight coupler (blue or black), 1-2.75" 45 degree coupler(blue or black), 5-2.75" SS T-bolt clamps, 1-2.75" high-flow cone filter.
Pricing will be as follows and include shipping to the lower 48 continental US states:
SRI (with filter) : 110$ shipped
SRI (without filter - you will need to buy your own) : 95$ shipped
CAI (with filter) : 130$ shipped
CAI (without filter - you will need to buy your own) : 115$ shipped
Optional breather fitting: 10$ (See above in 'IMPORTANT' section)
If you are interested in buying, my paypal is
[email protected]
.
It will be around 2 weeks from your order date until you can expect it in your hands as I will be building these on an order-by-order basis!
Once I have a vendor sub-forum, I will move this post over there.